Opening a Successful Seafood Restaurant: A-Z Guide for Aspiring Entrepreneurs
If you're considering starting a seafood restaurant, don't miss out on the insights shared in this article by KINGFISH! With the ever-growing diversity in culinary preferences, especially in the seafood dining sector, there's a substantial influx of customers seeking these delights. This favorable climate sets the stage for the growth of seafood restaurant businesses, attracting a wide customer base and alluring revenues. However, with high competition, succeeding in this industry isn't a walk in the park. Thus, if you're venturing into this market, thorough knowledge and experience are crucial for achieving success. Let's explore more about this with KINGFISH!
I/ Potential of Opening a Seafood Restaurant
Seafood holds significant importance in the diets of many, and the demand for seafood continues to rise due to increased awareness about its health benefits and nutritional value. Moreover, seafood restaurants are often top choices for family gatherings, corporate events, and festive occasions, such as weekends, birthdays, and holidays.
The seafood market tends to be stable with continuous growth. While challenges in supply and pricing might fluctuate due to weather conditions and policy dynamics, the consumption demand for seafood remains steady.
Seafood restaurants have high-profit potential if managed and operated efficiently. Seafood dishes often carry high value, and serving unique, quality dishes can lead to higher prices and attractive profits. With prices ranging from 2 to 5 million VND/kg for fresh seafood like Australian lobster or King crab, seafood restaurants offer substantial profits and quick return on investment for investors. This is precisely why seafood restaurant business has become an appealing choice for investors.
II/ What Do You Need to Prepare When Opening a Seafood Restaurant?
1. Market Research:
Entrepreneurship has never been easy, especially in the restaurant business. However, with a clear understanding of opening a seafood restaurant for newcomers, business operations can become smoother. One of the initial experiences to grasp is thorough market research. Before opening a restaurant, conduct comprehensive market research to understand the demand and competition in your area. Identify your target customer base and ensure a reliable supply of quality seafood to meet their needs. Additionally, choose a business model that aligns with your target customer preferences, available capital, and growth objectives.
2. Business Planning:
A detailed business plan is one of the key experiences in opening a seafood restaurant, helping you operate smoothly and minimizing avoidable mistakes.
Begin by determining the initial capital needed to start your restaurant, pinpoint the costs of leasing a space and hiring staff. Set clear plans for sourcing and supplying ingredients, as well as scheduling your opening day and promotional activities.
One of the critical factors not to overlook is the marketing plan. Invest in building a brand identity and recognition for your restaurant through creative and effective advertising campaigns. Stay updated with consumer trends and create an appealing communication environment to capture the attention of potential customers.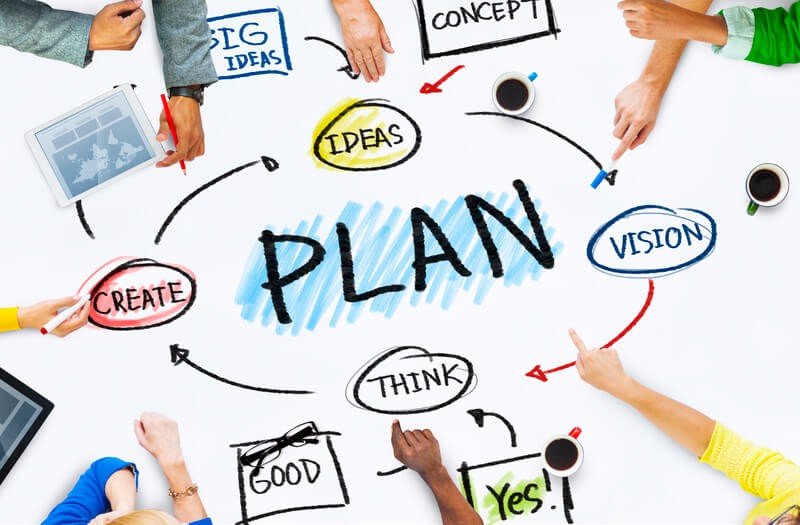 Simultaneously, plan for customer care. Ensure that your services maintain quality, and your staff members are friendly and attentive to customers.
Creating a business plan can be time-consuming, so seek assistance from experienced seafood restaurant businesspeople. They can provide valuable advice and share valuable lessons from their own experiences.
3. Restaurant Design:
The colors and ambiance of your restaurant are what initially attract customers. You might consider using dominant colors like blue and white to match the oceanic theme. Whether your space is spacious and airy, sophisticated, or cozy and warm, it all depends on your ideas and business goals.
4. Finding High-Quality Seafood Sources
One of the most critical business experiences when opening a seafood restaurant is prioritizing product quality. Finding reliable and trustworthy sources is essential to ensure fresh and high-quality seafood. You can refer to KINGFISH – a reputable supplier of premium frozen seafood for distributors, processors, and restaurants. They guarantee to provide you with the best, top-quality seafood as if it were just freshly caught.
III/ Successful Seafood Restaurant Opening Experiences
In your entrepreneurial journey, learning from those who have gone before you is crucial to ensuring smooth operations and minimizing risks when opening a seafood restaurant. Here are some key considerations:
1. Diverse and Unique Menu Design:
Seafood isn't just for food connoisseurs; it's a fantastic option for everyone. Create a diverse and appealing menu with unique dishes to truly captivate your customers.
Consider adding outstanding appetizers like delicious seaweed soup and unique salads combining fresh seafood and crisp greens. Don't forget to include enticing dishes like steamed, salted, or tamarind-coated snails and the delectable aroma of oysters.
On the main menu, enhance diversity by preparing seafood in various styles. Experiment with delicate sushi, delightful steamed seafood, tempting salads, crispy frying, savory grilling, and even hearty hot pots.
2. Elevate Service Quality:
To ensure service quality and excellent customer experience when opening a seafood restaurant, selecting the right team is crucial. By establishing recruitment criteria, work guidelines, training programs, internal regulations, and performance evaluations, you can ensure your staff serves customers professionally and creates an outstanding culinary experience.
3. Ensure Food Safety and Hygiene:
Investing in proper preservation equipment is essential to maintaining the freshness and quality of seafood. Ensure your establishment has optimal storage equipment, including live tanks and refrigeration systems. In addition to investing in equipment, sourcing directly from reputable suppliers is crucial. Look for trustworthy suppliers with fresh offerings and adherence to food safety regulations. This helps you obtain high-quality seafood while minimizing food safety risks.
IV/ Conclusion:
KINGFISH has shared detailed experiences for opening a seafood restaurant, aiming to help those who are considering this path to minimize risks as much as possible. We wish you success in implementing your business plan and providing extraordinary culinary experiences for your customers.